Schenectady, N.Y., February 13, 2018 — Jahnel Group, a fast-growing software development company, has signed a lease to occupy 11,000 square feet of space on a new top floor that is being constructed at 134 State Street as part of the Mill Artisan District development in downtown Schenectady.  The historic Breslaw's building is being renovated with a new top floor to be added.  Local approval for the project is already in place and construction is underway.
Jahnel Group CEO, Darrin Jahnel, said, "We looked at dozens of locations in and outside the Capital Region.  When it was all said and done, what Schenectady is doing on lower State Street really got us excited!  How can we pass up being on the top floor of a building that will feature great food and a craft brewery?"
Jahnel Group praised developer JT Pollard for his vision in creating such an amazing space and hopes to move to the new space in late 2018.
The Mill Artisan District includes tech office space, loft apartments, culinary and brewing programs by Schenectady County Community College, plus a large shared space that will host a brewery, distillery and a cooperage.
Jahnel Group is a 50-person software consulting company that develops web-based software applications to help their clients get things done, more easily and more efficiently.  They're maniacally focused on creating an amazing workplace for their employees as evidenced by the multiple "Best Workplace" awards they've won.  Jahnel Group currently ranks 659th on Inc. Magazine's list of America's fastest growing companies.  COO Jason Jahnel hopes to double the team to 100 employees over the next 3 years.
JT Pollard, developer of the project and owner of Re4orm Architecture said, "We are very excited to welcome Jahnel Group to our project on lower State Street.  We are building a mixed-use project with a different model that will bring craft food and beverage makers together with loft housing and exciting tech companies like the Jahnel Group."
"Schenectady County is proud to be the home of the Jahnel Group and we're excited that they have chosen the newly transformed lower State Street to grow and expand," said Anthony Jasenski, Chair of the Schenectady County Legislature.  "Jahnel Group looked at locations throughout the region, but saw the excitement being generated by The Mill Artisan District and knew they wanted to be in the center of this new Capital Region destination."
Ray Gillen, Chair of the Schenectady County Metroplex Development Authority said, "We thank the Jahnel Group for committing to downtown Schenectady.  They can see the growth on lower State Street and they want to add their energy to this project.  We thank JT Pollard for his dynamic vision that is creating a great new addition to downtown."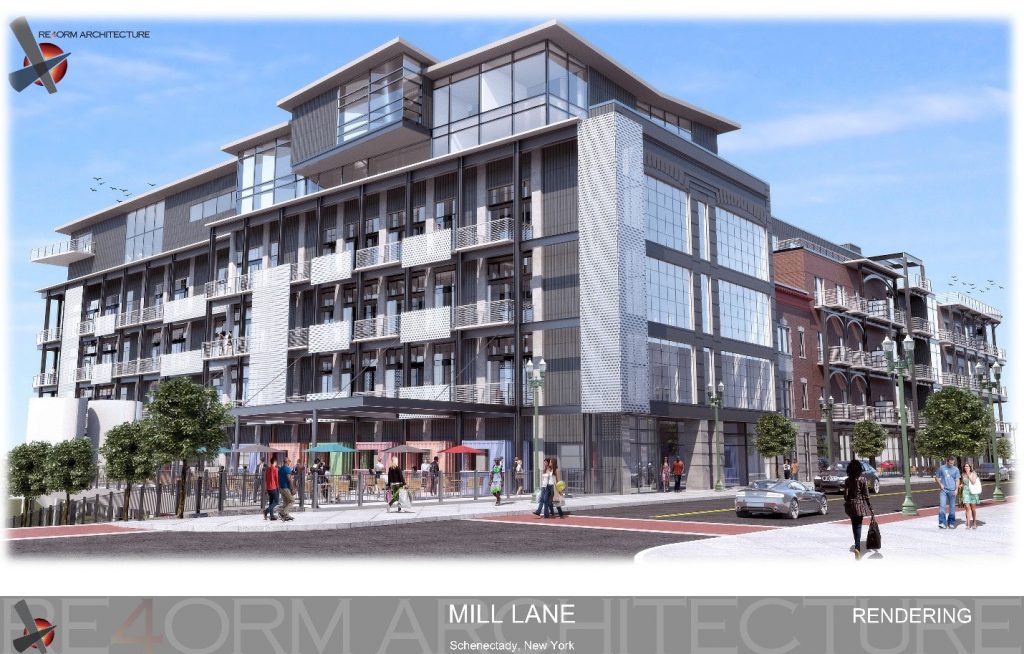 The Mill Artisan District
134 State Street, Schenectady, NY