Schenectady, N.Y. — Schenectady County's Metroplex Development Authority today announced that it is moving forward with demolition projects that will help support additional redevelopment in the County.
The Metroplex Board is scheduled to approve a $38,000 contract award to Dan's Hauling & Demo, Inc.  of Albany, NY to demolish the former Sons of Italy building on Liberty Street in downtown Schenectady.  Once demolition is complete, Metroplex will develop the site as its ninth parking lot in downtown Schenectady.  Metroplex also operates a large parking garage on Broadway near Proctors and the Bow Tie Cinemas.
The new parking lot will add 40 spaces to the existing 85 space City employee parking lot at the corner of Broadway and Liberty Streets which is located immediately adjacent to the Sons of Italy site. City employees will continue to park free of charge at the site. The remaining spots in this lot will become part of the Metroplex parking system for additional, convenient public parking in downtown.
The new lot on Liberty Street is needed to provide more parking for employees working downtown as well as to support the $12 million renovation of the Center City complex which is now underway. MVP will be relocating employees to the Center City complex and Metroplex has an agreement to provide parking to 350 MVP employees.  Metroplex now has monthly parking contracts in place with 1,675 people who work and/or live downtown, up from 580 in 2004.
In addition to the demolition that will take place on Liberty Street, Metroplex is providing $35,000 to fund the demolition of a building at 560 Broadway. The Broadway building is obsolete and the site is needed for the Broadway Commerce Park, an in-city business park that is being developed by Metroplex in cooperation with Highbridge Development.
The Broadway Commerce Park is already home to 96,075 square feet of new and renovated buildings.  Highbridge just completed a 27,000 square foot building for Griffin Greenhouse and Nursery Supply. Highbridge recently received approval to construct two new buildings at the site with a total of more than 50,000 square feet of new space.
Finally, on Balltown Road in the City of Schenectady right near the Niskayuna Town line, a vacant oil change facility will be demolished making way for a new SEFCU branch.  The demolition of the former Jiffy Lube began yesterday. The new SEFCU branch is being built by BBL Construction.
Metroplex Chair Ray Gillen said, "We are pleased that all of these projects are moving forward.  They will result in more parking, more jobs, and more development in Schenectady County at a time when every job and every investment is important."
Despite a recession at the national level, redevelopment continues at a rapid pace in Schenectady County where more than 700,000 square feet of construction is currently underway.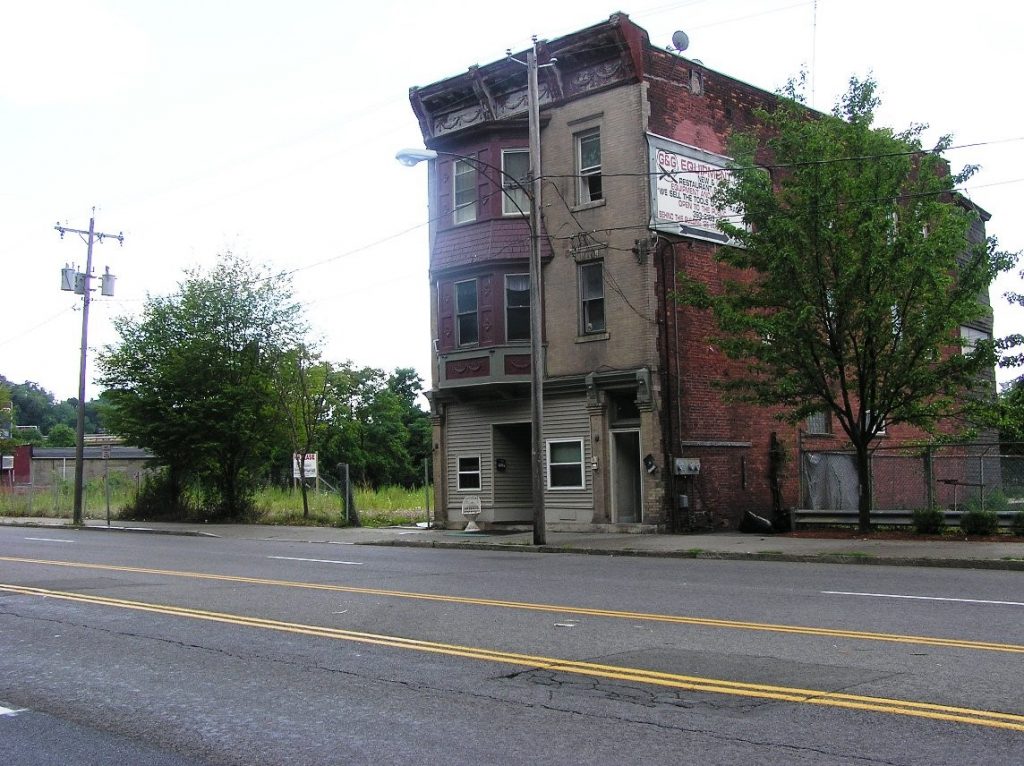 Above: 560 Broadway; Below: Sons of Italy, Liberty Street; SEFCU site on Balltown Road